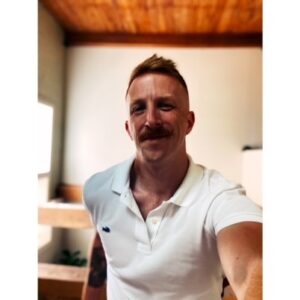 Nicholas Wolters, Ph.D.
Associate Professor
wolterna@wfu.edu
336-758-3916
Greene 551
18th and 19th Century Iberian Literature and Visual Culture
Nicholas Wolters is Associate Professor in the Department of Spanish. Before joining the faculty at Wake Forest, he earned his MA in Spanish and French from the University of Delaware and completed his PhD in Spanish at the University of Virginia. His teaching and research interests include modern and contemporary Iberian (Spanish, Catalan, Portuguese) literature and visual culture, masculinities studies, and film and television studies. His interdisciplinary work on these and related topics appears in peer-reviewed edited volumes and journals such as Journal of Spanish Cultural Studies and Revista de Estudios Hispánicos.
His book, Masculine Figures: Fashioning Men and the Novel in Nineteenth-Century Spain (Accepted for publication/Under contract with Vanderbilt University Press), studies cultural representations of men—from the student and the priest to the businessman and the heir—as signs of authorial self-fashioning among bourgeois novelists like Benito Pérez Galdós and Narcís Oller. By historicizing and analyzing a diverse array of texts including advertisements, department store catalogs, fashion plates, paintings, and Spanish- and Catalan-language memoirs and novels, it recovers the many threads connecting middle-class manhood, consumer culture, and artistic production amidst Spain's fraught attempts to modernize.
His second book project, tentatively titled "Man against Nature in Fin-de-Siècle Iberia," explores the heretofore unexplored relationship between masculinity and nature during the turn of the century in Spain and Portugal. The book will investigate how artists and intellectuals like Eça de Queiroz, Pereda, Casas, Rusiñol, and Valle-Inclán manufactured complementary and competing visions of modernity and manliness by aestheticizing the Iberian Peninsula's diverse climates, landscapes, and peoples.
SPA 212: Exploring the Hispanic World
SPA 280: The Spanish-Speaking World: Portals and Perspectives
SPA 310: Anecdotes, Bestsellers, Cuentos: The ABCs of Storytelling
SPA 338: Fashioning Gender, Class, and National Identity in 18th-19th-Century Spain
SPA 369: Special Topics Seminar